Core Web Vitals have been a recurring topic of conversation ever since Google announced that they would be used as ranking signals in 2020.
Essentially, Core Web Vitals give Google an idea of how user-friendly your website is. These are used alongside ranking factors like mobile-friendliness, safe browsing, HTTPS and intrusive interstitials to assess your website's page experience. So the better your UX, the better your website will rank.
Of course, other SEO ranking factors such as original content, BERT, backlinks and more will play a significant part in your website's SERP rankings.
However, Google's page experience algorithm update will start rolling out in June. So now's the time to ensure your Core Web Vitals are fully optimised so your rankings and traffic aren't negatively affected.
Core Web Vitals explained
There are three main components of Core Web Vitals. This includes:
Largest Contentful Paint
First Input Delay
Cumulative Layout Shift
Google has stated that it's likely that these will evolve over time and will be changed or added to in the future. Currently, however, you'll only need to get to know these three core concepts to improve your page experience.
Largest Contentful Paint (LCP)
LCP is concerned with loading performance. Specifically, it measures how long it takes for a pages' main content to load.
It's recommended that LCP should load in 2.5 seconds or faster. So if your LCP value is slower than this, you should implement measures to speed up your website before the algorithm update rolls out.
Optimising LCP
There are many different ways you can improve your Largest Contentful Paint speed. This includes:
Optimising website images
Optimising CSS
Optimising web fonts
It's likely that you'll need some web development experience to take on these tasks yourself. Alternatively, you can enlist the help of a web developer to improve your LCP score.
First Input Delay (FID)
First Input Delay is a measure of a page's interactivity and load responsiveness. Google suggests that an FID score of 100ms or less is needed to provide a positive page experience.
Optimising FID
Optimising First Input Delay can involve many different tasks. This includes:
Using a web worker
Reducing JavaScript execution time
Breaking up long tasks
Optimising pages for interaction readiness
Cumulative Layout Shift (CLS)
CLS measures how visually stable your website is. Frequent layout shifts and element changes can have a negative impact on your UX. So it's important to make sure your website is as stable as possible to provide the best possible page experience. Google recommends that a 'good' CLS score is 0.1 or less.
Optimising CLS
To improve your CLS score, you can:
Include dimensions on images and videos
Reserve space for ad slots
Reserve space for embeds and iFrames
Where to find your Core Web Vitals report
Google offers a range of tools to help you monitor your Core Web Vitals over time. This will help you to stay on top of your page experience and adequately prepare for the algorithm update. These tools include the following…
PageSpeed Insights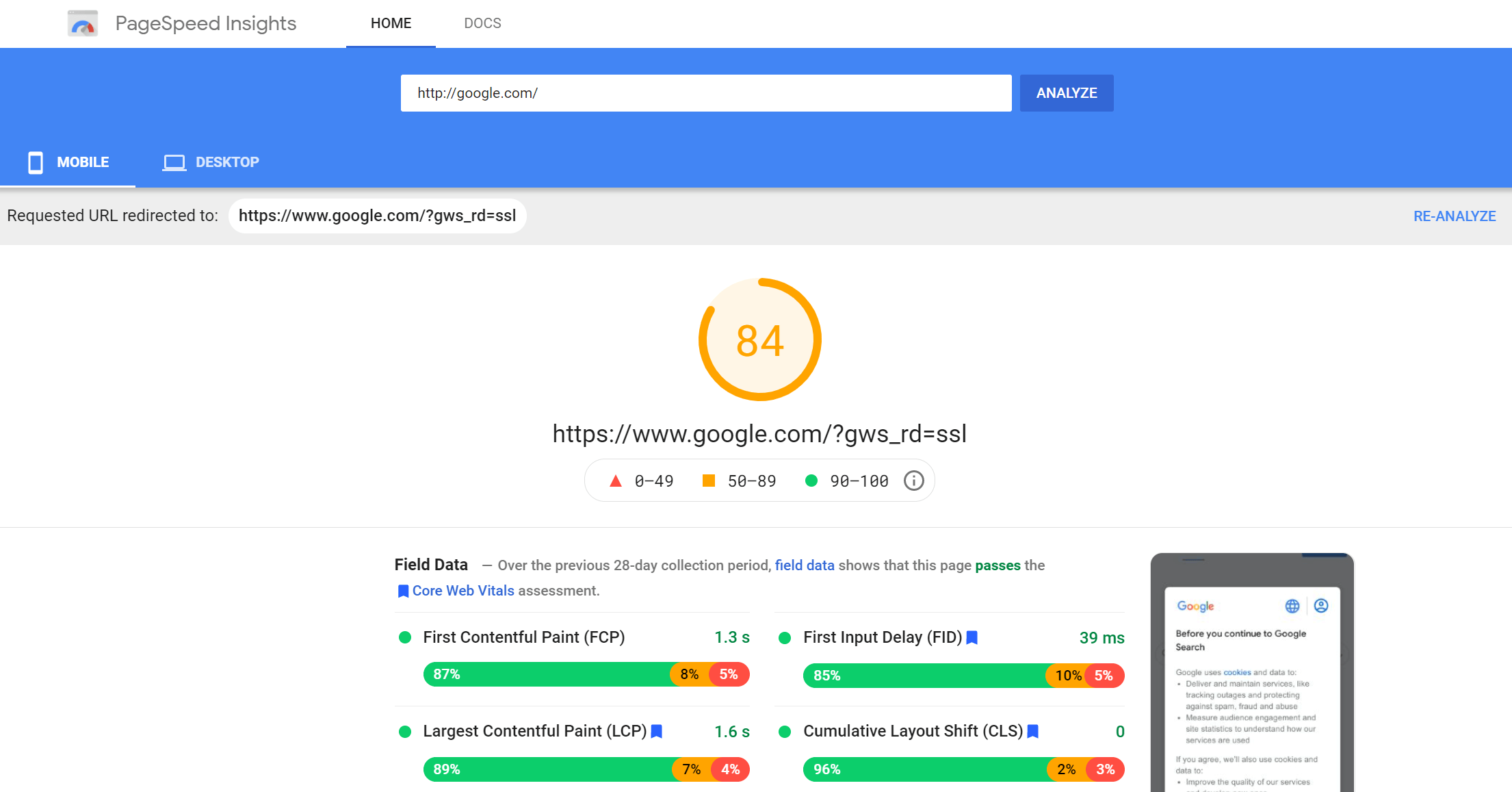 Chrome UX Report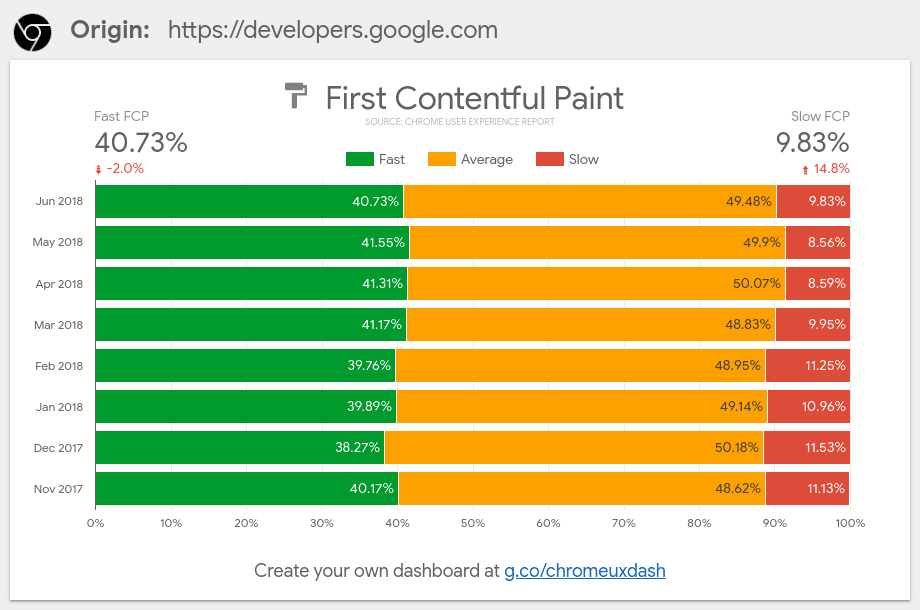 Source: Google
Search Console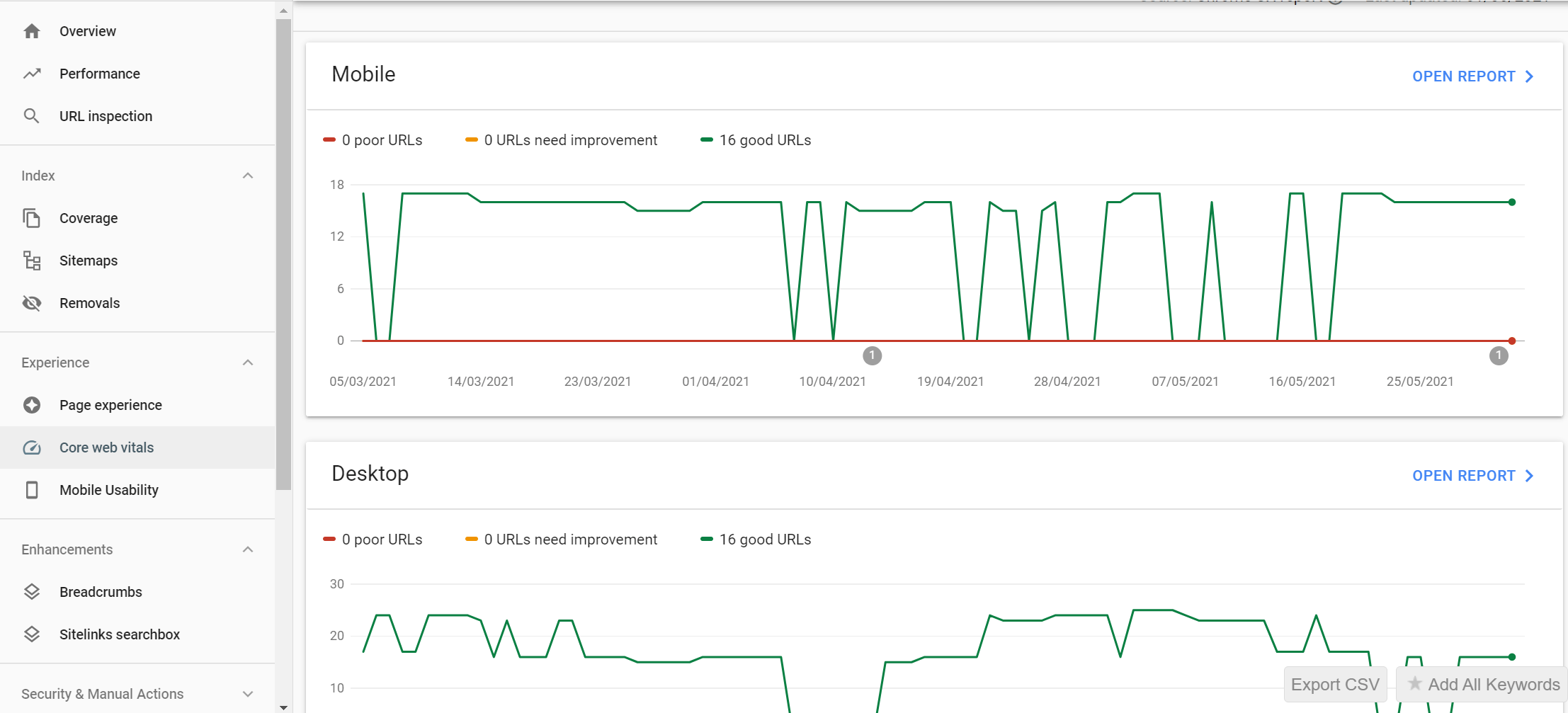 Chrome DevTools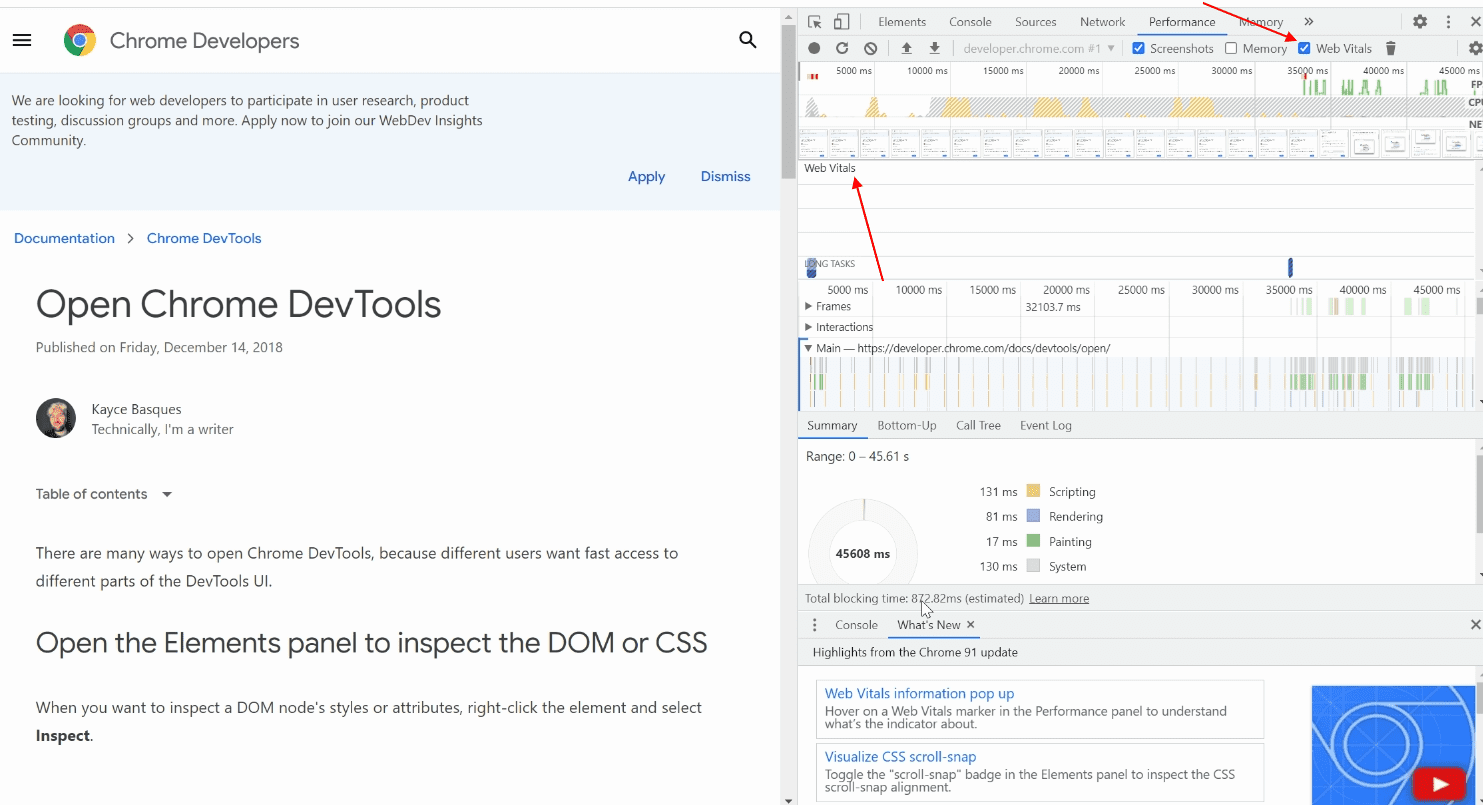 Lighthouse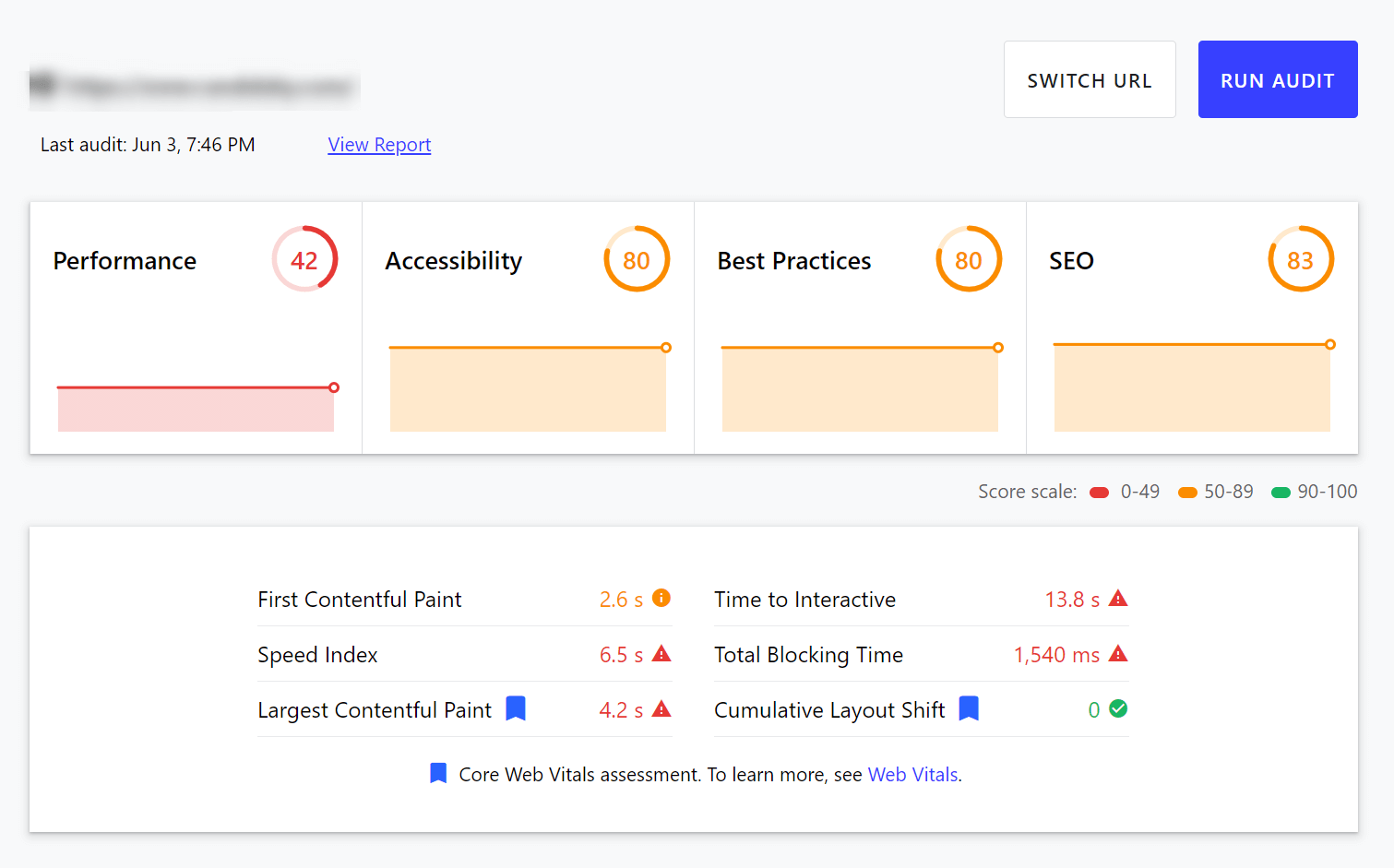 Web Vitals Extension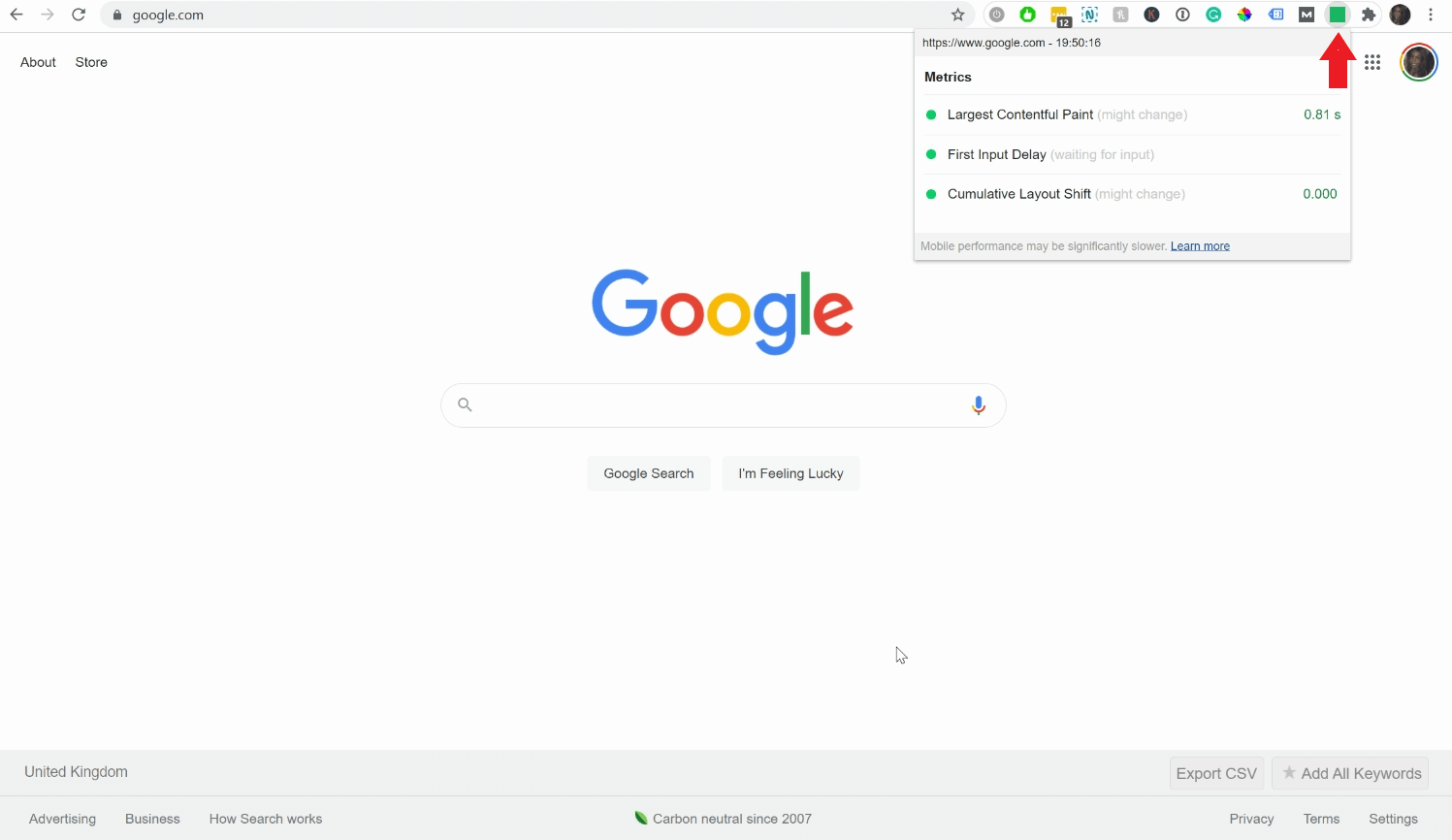 How often should you carry out Core Web Vitals checks?
Regular Core Web Vitals checks should be a core component of your SEO strategy. This will help you to better serve your website users, as well as improve your SEO.
Working closely with your SEO agency will also help you to highlight any underlying page experience issues from early on.
How important are Core Web Vitals for SEO?
It's important to remember that there are over 200 ranking factors and Core Web Vitals are a component of the overall user experience ranking factor. As such, improving them will play a part in your website's SERP rankings, but may not have a major impact. But that doesn't mean you should ignore them completely.
Core Web Vitals are concerned with improving UX. This can provide a wealth of benefits for your business, as well as your SEO. This includes:
Improving website conversions
Creating trust and credibility
Increasing engagement
Decreasing bounce rate
Saving money and time
As a result, it's always a good idea to keep Core Web Vitals at the forefront of your mind when implementing any website changes.
How can we help?
Here at CandidSky, we conduct technical health checks on a monthly basis. These focus on Core Web Vitals, as well as other technical SEO factors to ensure your website is structurally sound at all times.
We take a holistic approach to SEO and can assist in creating a campaign strategy that best suits your business. Get in touch with a member of our Manchester SEO agency today to get started!